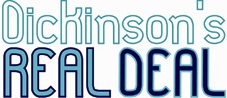 The Real Deal television show is an incredibly popular and fun UK TV programme hosted by David Dickinson that revolves around antiques and money, so it's only fitting that the Dickinson's real deal competition giveaways are big cash money prizes. Every week David and the ITV show give away 4 figure cash prizes to lucky winners…sometimes more!
Latest Real Deal Competitions…
Sorry, no posts were found.
If there is no competition above it means there are currently no Real Deal competitions that are open for entries.

If you like Real Deal, you should also check out Secret Dealers as the shows are quite similar, although it's David that really makes it for us *blush*.
And incase it's out of season and you've stumbled across this page, here are the 3 most recent TV comps we've shared:
The This Morning & Loose Women competition for October is to win a Mini Countryman car and 50,000 cash prize. The car is an F60 Mini Countryman Cooper Sport LCI...
Closing date: 10-11-2021
This Loose Women & This Morning Competition from ITV is giving you the chance to win an £84,000 cash prize. If you're on the ball, you'll also see it featured...
Closing date: 02-04-2020
World's Most Scenic Train Journeys are giving you the chance to win a trip to Canada with Channel 5. You'll fly to Vancouver for two nights nights before boarding the Rocky Mountaineer...
Closing date: 26-01-2020
Dickinsons Real Deal Competition Prizes
Real Deal comps vary. They can run weekly or as daily cash builders. During the show you'll be able to play to win for your chance to take home a big wad of crispy pounds that you can spend on anything you like.
Dickinsons real deal is about making money from antiques and they reward their loyal viewers just like you with the chance to win free money in their weekly prize contest raffle. If you'd love to be able to buy and sell some antiques of your own but don't have enough money to get started then you could use the cash prize to buy your own antiques and have your life changed for the better with the prize money.
Dickinsons Real Deal
The David Dickinsons Real Deal TV show is one of the most popular daytime television programmes and one of the most popular ITV competitions. Often running for 6 days a week Sunday to Friday, the prizes vary from £1,500 to over £20,000. In many cases the prize value is based on auctions on the show. Real auctions take place and David Dickinson creates a cash prize from the value of the auction sale (usually multiplied a few times!). It's one of those addictive TV shows that ITV are famous for!
David Dickinson aka "The Duke" also has his own site if you'd like to learn more, although at the time of writing this it wasn't terribly up to date (or pretty – it's a rather old skool website!).
ITV Competitions
One of the little know facts about many ITV competitions is that you can enter more than once! For each telephone number you can enter several times – however you will pay each time you enter if it is a premium rate entry method. We encourage you to check the Dickinsons Real Deal competition terms and conditions as information could change at any time. http://www.itv.com/Termsandconditions/Competitionsandvotes/ Also be careful when entering these competitions online or via your phone – the charges for entry can quickly add up.
Online Competitions with Dickinson's Real Deal
It's so easy to enter the real deal competition and our personally selected range of TV competitions. All you have to do is pick a great online competition that has a prize you'd like to win, fill in a few details and if you win you'll be invited back to the promoter's site to claim your prize draw. You could win money, win a holiday, win tickets and other free goodies all in our free online prize draws and the best thing about it is you can enter as many as you like. The Dickinsons Real Deal competition is one of the most regular competitions on TV.