Last night, Thursday December 27th, Have I Got News For You was beat in the holiday seasons ratings by the ever-so-popular Family Fortunes.  I love both shows but Family Fortune proved it has more family appeal. After all, the holidays are the only time many families have the time to get together and watch TV.
---
All Star Family Fortunes came out on top in a festive ratings battle against Have I Got News For You last night (Thursday, December 27).
The Vernon Kay-hosted celebrity gameshow's annual Christmas special attracted 5.11m (21.6%) to ITV1 between 7.30pm and 8.30pm and 156,000 on +1, lower than last year's numbers.
Meanwhile, a compilation edition of the veteran BBC One satire show's latest series picked up 4.71m (20.7%) in the unusually early slot of 7.30pm-8pm.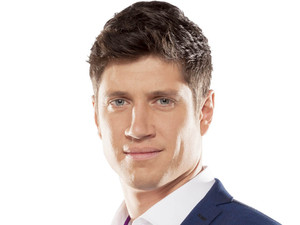 At the same time, Dad's Army managed 2.14m (9.4%) and was BBC Two's highest-rated broadcast of the night, showing that the classic sitcom remains a top draw for the channel.
Between 9pm and 10.30pm, BBC One's two-part spy thriller Restless opened with a strong 5.62m (24.2%), easily outperforming Panto!, a comedy-drama special starring John Bishop which amused 2.65m (11.4%) on ITV1 (+1: 138k).
---
Read more: http://www.digitalspy.com/british-tv/news/a447522/all-star-family-fortunes-edges-have-i-got-news-for-you-in-head-to-head.html#ixzz2GQFFxmsS
Have I Got News For You was beat Family Fortunes on the grande scale but what do you think?  Which is your favorite and why? Tell us and share your opinion with the world.

-->