We want to thank Robin Williams for his career in making people happy. It's a sad thing that he's no longer with us, but we have so many memorable films and clips of him that he'll live with us forever. Here are a few of the things that Robin Williams is famous for; many of which you are intimately familiar with I'm sure.
---
Born in Chicago in 1951, Williams developed a quick wit as a means of overcoming shyness as a youngster and found more self-assurance when he joined his school's drama club.
After leaving he was accepted into the famed Juilliard Academy drama school in New York, where he was a contemporary of Superman actor Christopher Reeve and Frasier star Kelsey Grammer in the mid-1970s, and it was there that he was encouraged to pursue comedy seriously.
A renowned stand-up comedian, he appeared on The Richard Pryor Show and Happy Days before his TV breakthrough in the late 1970s with the hit show Mork & Mindy, with Williams starring as the alien Mork who came to Earth from his home planet of Ork.
The show ran from 1978 to 1982 and spawned the first of numerous well-known Williams phrases – "Na-nu Na-nu", Mork's greeting, and introduced his comic talents to the world.
Hollywood beckoned, but it was not until 1987 that he exploded into life at the cinema, screaming down the airwaves to receive his first Oscar nomination and winning a Golden Globe for his portrayal of the unorthodox and irreverent DJ Adrian Cronauer in the film Good Morning, Vietnam.
Williams brought a different sensitivity to another of his most famous roles, inspiring a generation of soulful youths as English teacher John Keating in the 1989 film Dead Poets Society, telling them: "No matter what people tell you, words and ideas can change the world."
The role garnered him his second Oscar nomination, as well as a Golden Globe nomination; another Academy Award nomination and Golden Globe win came from 1991's The Fisher King.
Williams went on to captivate families around the world when he provided the voice of the Genie in the Disney film Aladdin, before charming his own on-screen family by cross-dressing his way into their hearts in Mrs Doubtfire in 1993, opposite Sally Field, which earned him another Golden Globe win.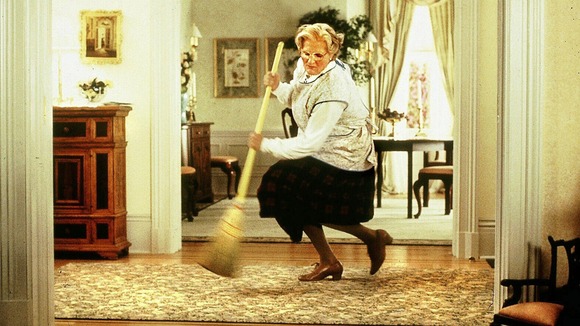 ---
Finish this article here: http://www.itv.com/news/2014-08-12/life-in-pictures-robin-williams-career-spanned-over-30-years/
We\ll miss you Robin Williams, if only you could hear. You left a legacy of helping others and making others laugh. We will remember you through the years to come as your masterpieces of acting continue to inspire us.

-->