Star Michael Bolton showed up at the X Factor home of Sam Bailey in a surprise move that shocked the X Factor contestant. A long-time fan of Michael, Sam Bailey was overwhelmed and overjoyed. Being a top X Factor contestant definitely has its advantages!
---
X Factor star Sam Bailey got a big surprise this week when her biggest idol, legendary singer Michael Bolton, paid her a visit at The X Factor house.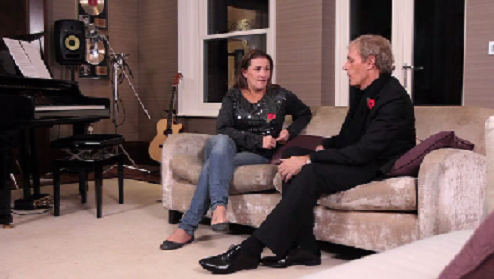 The 'All For Love' hitmaker has been a massive fan of Sam's since he first heard her sing on the ITV show and it's seems Sam was genuinely shocked when the American star turned up for a chat.
Bolton revealed that he has been communicating with Sam via Twitter:
"This tweeting started happening and then it turned out that someone told me 'Sam is a fan of yours', and then I just started tweeting her. I wanted to come down and see her but I was meant to be flying back to the US so I called a friend of mine and told him about Sam, (he's a great record producer that works for Pink) I said I'm going to be a day late."
"I woke up this morning excited about meeting Sam and telling her how much I believe in her and you know you can see that everybody loves her and looks up to her, she is an amazing woman, she has a blessing of an instrument."
---
Finish this article at: The Talent Zone
How would you Michael Bolton to show up at your home some day? Wouldn't that be amazing? Well you may just have to audition for X Factor next year and get in the top 100 or so to have that happen with your favorite long-time star.  For me… well,  Paul McCartney are you doing anything this weekend?
Last Updated on