Loose Women's Carol Vorderman is learning how to fly.  I haven't heard many jokes about women pilots yet, and let's hope this news doesn't start them!  We're sure she'll do fine once she has her footing — in the aeroplane!  This just shows how active and excited about life actors like Carol Vorderman are.  What a great example of living a life.
---
Loose Women host Carol Vorderman has been clocking up the air miles to fulfil a lifelong dream of obtaining a pilot's licence. The former Countdown star spent the Christmas period at the controls of a four-seater Cessna 172 in San Diego and aims to qualify as a pilot by Easter. Carol, who is dating ex-Red Arrow Graham Duff, told Hello! magazine she set her heart on learning to fly when she was much younger and first saw Concorde take to the skies.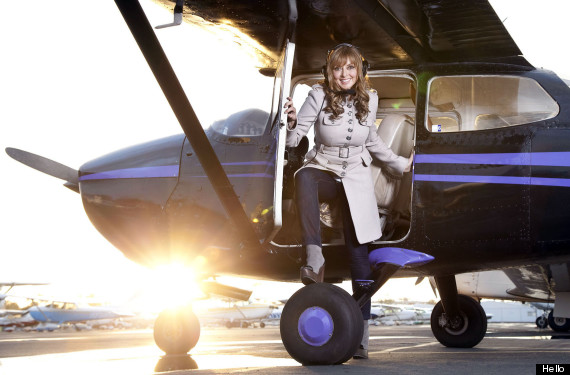 She said: "I'm getting properly hooked as I'm flying most days. You don't worry about things. The rest of the world just disappears." After piling up the hours over the festive period at the private airfield – at which she is pictured by the magazine – she is expecting to begin flying solo soon. The 52-year-old first took a flying lesson in Leeds in 1982 but gave up after being frustrated by regularly being grounded by bad weather. She aims to pass her test and achieve her 40-plus hours in the air at around the same time that her daughter Katie, 20, expects to get her licence.
---
Read more at: Loose Women's Carol Vorderman is learning how to fly — what are your thoughts about this?  Have you considered such an ambitious project yourself? Would you get on the same plane that Carol was flying?  Let us know your thoughts.
Last Updated on