Kate Bush's comeback has exceeded all expectations as she wooed crowds with celebrities including Pink Floyd's David Gilmore. Her dramatic comeback concert was full of surprises, including a helicopter rescue, but everyone's real focus was on Kate herself. After 35 years away from the limelight, she still knows how to strut her stuff.
---
Kate Bush's comeback gig has received rave reviews from most British newspapers, with one critic placing it among the most ambitious pop shows in history.
The singer's first show in 35 years featured smoke cannons, actors dressed as fish and a helicopter rescue – as well as a domestic scene featuring toad in the hole.
It's quite stunning, undoubtedly the most ambitious, and genuinely moving, piece of theatrical pop ever seen on a British stage.
– ANDY GILL, THE INDEPENDENT
As if that wasn't enough, it also featured some of her biggest hits, including Hounds of Love and Running Up That Hill – though no rendition of Wuthering Heights.
However, much of the set focused on two suites of lesser-known songs that were dramaticised in typically eccentric style.
Hers is a large scale spectacle, vividly realised and unlike anything else in town.
– JAN MOIR, DAILY MAIL
Tickets for the run of 22 shows at Hammersmith Apollo – all 80,000 of them – sold out in less than 15 minutes after they were announced, while the first night was billed "the musical event of the decade".
Source: http://www.itv.com/news/2014-08-27/kate-bush-comeback-critics-hail-one-of-the-most-ambitious-shows-in-history/
Kate Bush's Photographic Exhibit Coincides with Tour
Hertfordshire-born singer Kate Bush returns to the stage tonight – 35 years after her only tour.
The star will perform live to kick off a sold-out 22-show run at the Hammersmith Apollo in west London – the same venue where she effectively retired from live performances after six weeks on the road in 1979.
To commemorate the event, Snap Galleries in Piccadilly Arcade are hosting an exhibition of previously unseen images of the star by renowned portrait photographers Gered Mankowitz and Guido Harari.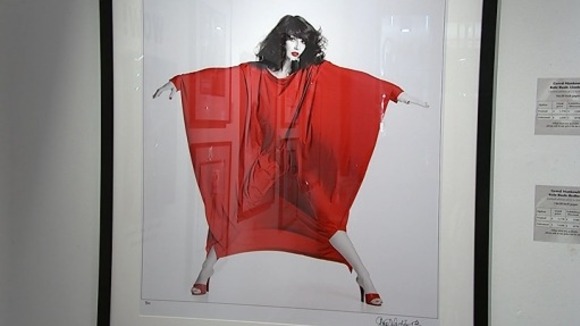 ---
Finish this article here: http://www.itv.com/news/london/2014-08-26/kate-bush-photographic-exhibition-to-coincide-with-sold-out-tour/
Kate Bush is surpassing all expectations with her comeback. Even celebrities such as Pink Floyd's David Gilmore attended her comeback concert and claim she hasn't "lost anything" over the years she wasn't active. Kate Bush fans are overjoyed with her return to the spotlight and Kate is happy with her performances also.

-->