Britian's Got Talent's Robbie Kennedy says Iris will probably be his first single.  The singer/songwriter captivated the ITV television audience with his excellent performance of a his fresh new song, Iris.
---
Bricklayer Robbie Kennedy wowed the judges on 'Britain's Got Talent' this weekend, when he sung the Goo Goo Doll's 1998 hit 'Iris' and now he's hinted that it could be his first single.
The 22-year-old from South Wales, who received a standing ovation from all four judges, has told The Huffington Post UK: "It could be on the cards, I suppose."
The emotional ballad, originally written for the soundtrack of film 'City of Angels', is now back in the charts thanks to Robbie's acoustic performance.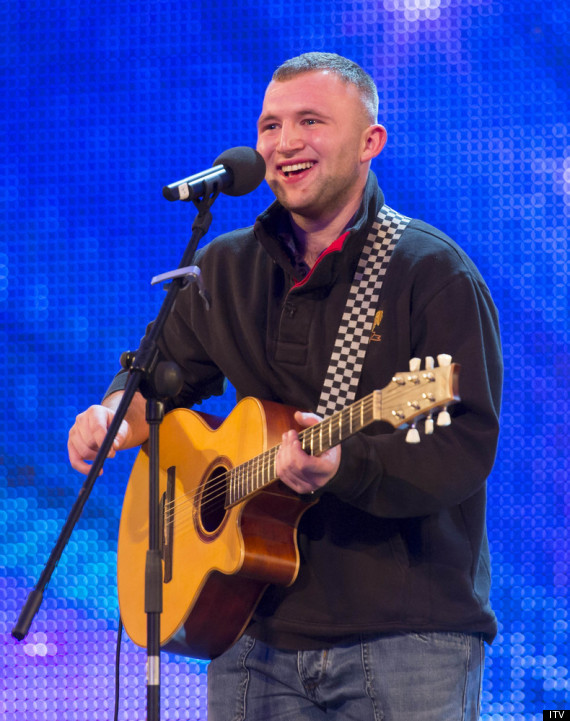 Asked about seeing the song in the top 10 of the iTunes charts, Robbie revealed: "I'm just a normal person who has sung the song and it's been televised. Now one of the greatest songs I've heard has gone straight back to the charts, so it's an awesome feeling to know that I've put it there."
Robbie, who started discovering his voice at about 13 or 14, but hadn't sung in public "at all" until he was 18 when he started performing in pubs and clubs, also told HuffPost UK why he wouldn't have auditioned for BBC rival talent contest 'The Voice' – despite its focus being on singing.
"For me 'The Voice' is good, I watch it, but it's such a new programme I don't actually know what the outcome is for anyone at the end of it," he claimed.
Adding: "I've never seen anyone go in to it and come out the back of it, where as I know people who've been on 'Britain's Got Talent' and are still going now."
---
Read more at: http://www.huffingtonpost.co.uk/2013/04/29/britains-got-talent-robbie-kennedy-iris-goo-goo-dolls-the-voice_n_3176774.html?utm_hp_ref=uk?ncid=GEP
Did you watch Robbie Kennedy on Britain's Got Talent?  Do you think he'll go all the way through and win the competition?  So far, who do you think his strongest competitors are?